The Aces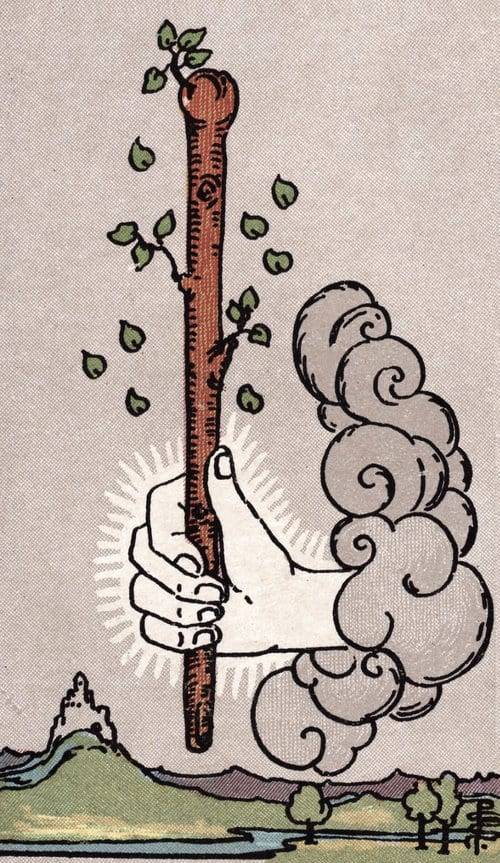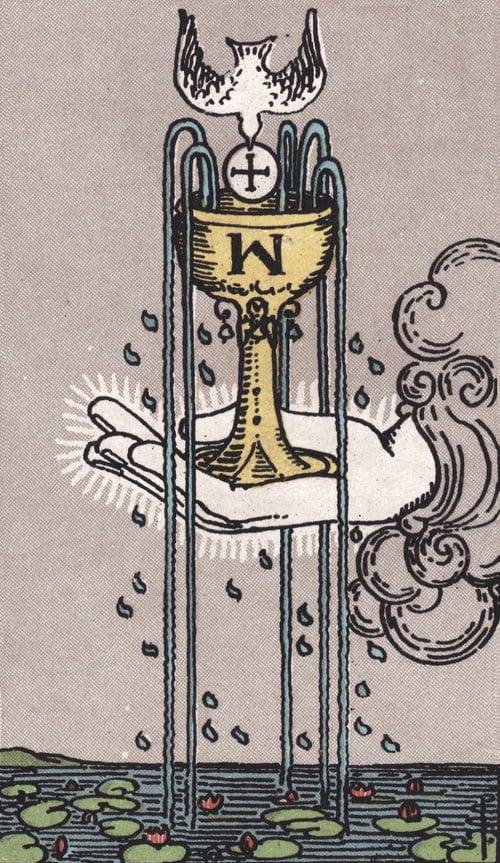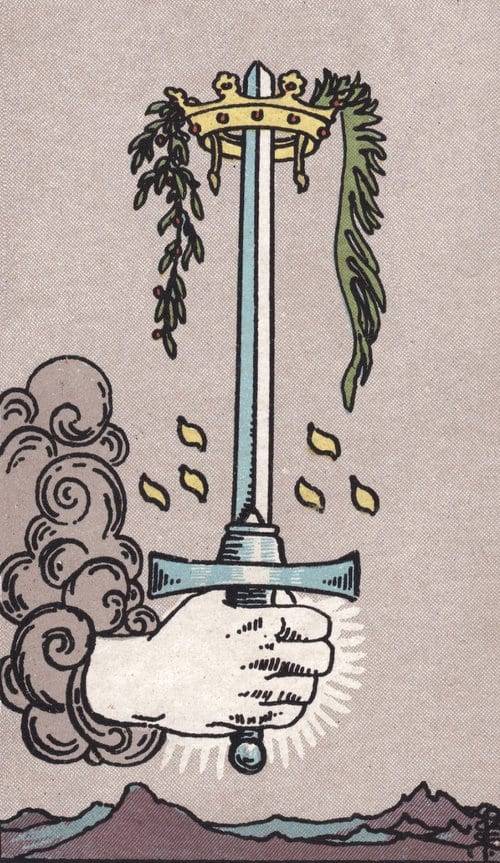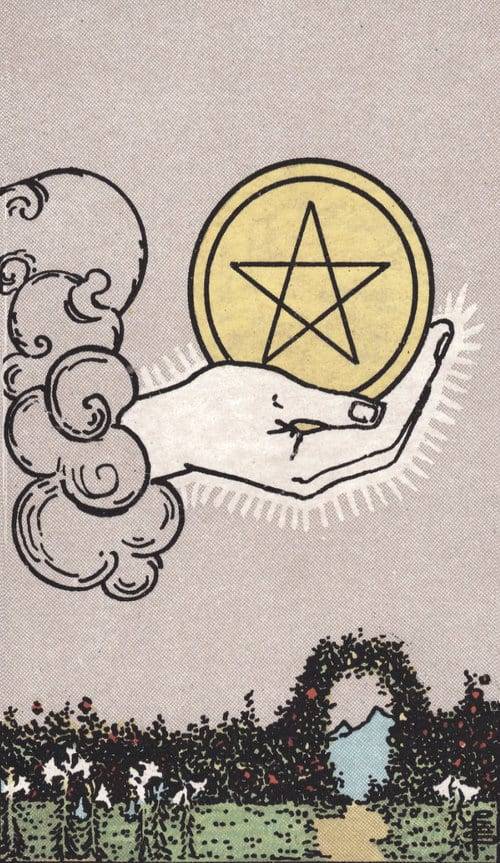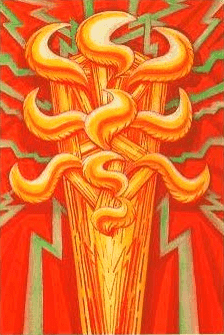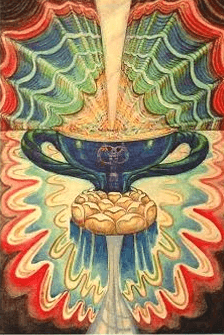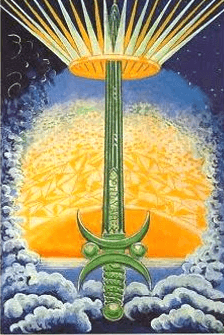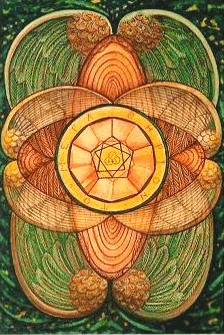 Synopsis
The four Aces can be seen as the essence of each of the four suits--Wands (fire), Swords (air), Cups (water), Disks/Coins/Pentacles (earth). Another way to say this is that the potential for each of the Minor Arcana pips to manifest its events and characteristics is to be found in the Ace of the suit it is connected to. One could see each of the Aces as a jewel with nine facets, those facets being the other pips in the suit. As such the Aces hold a vast amount of power and experience and are akin to the complex personalities of the Major Arcana. Indeed, the Aces can be considered a bridge between the overt day-to-day life experienced in the pips and the more subtle presence of the Major Arcana; the Aces represent the ways in which the forces of human life can be shaped by the influence of those involved with—but not confined to—human life.
From the tides and tugs of one's individual psyche to contact with other-than-human peoples, the energy and information of these sources must be filtered through the embodied human experience in order to have an effect on this world. The Aces are tarot's four-fold framework and and thus can be associated with other four-fold systems, the four classical elements being the most explicit. The Aces could be associated with the four cardinal directions North, East, South, and West, or the cross of vertical and horizontal forces +. Some have taken it in the direction of Jungian personality types, others the four gospels and evangelists. Any quaternity meaningful to the reader can potentially be connected to the aces or suits.
The Aces are associated with the Sefirot Keter, the "Crown" of the Tree of Life, the pinnacle, or source of manifestation beyond which are the three supremely abstract "no-things". Beyond "oneness" is a mystery that can be experienced, but only talked about indirectly.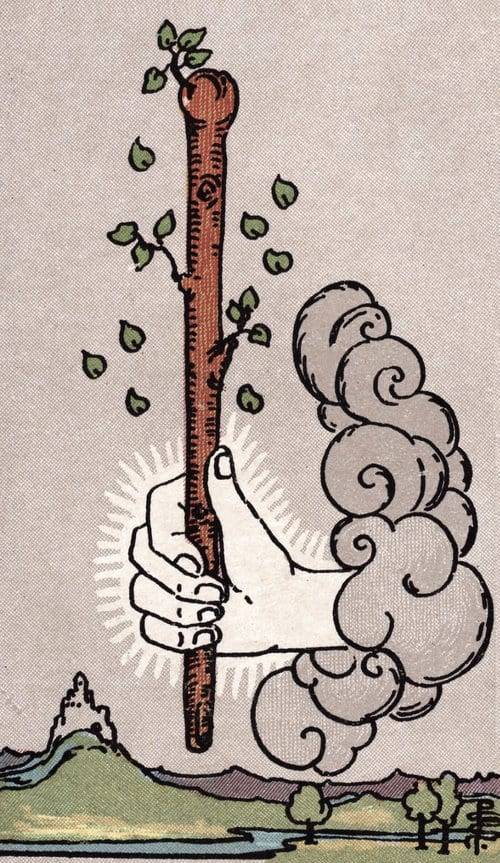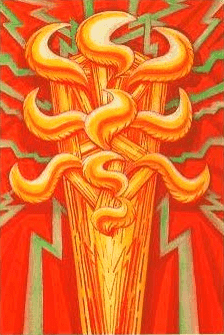 Wands
The Ace of Wands holds the potentials for creativity, passion, self-expression.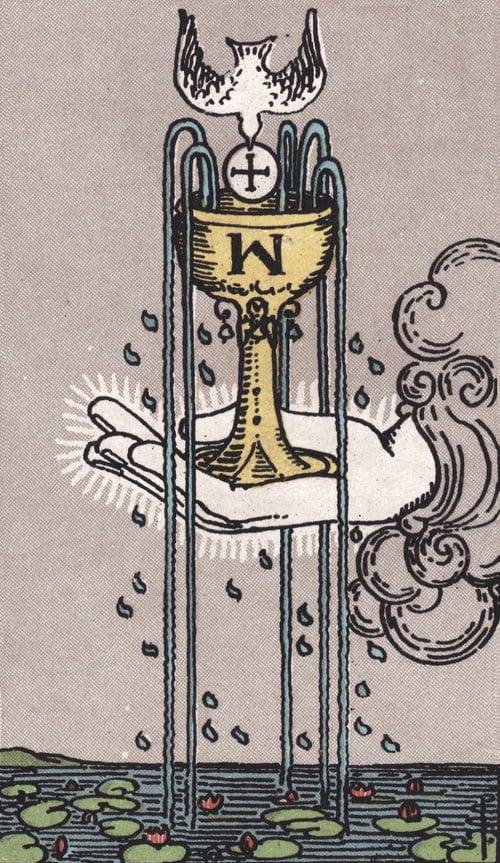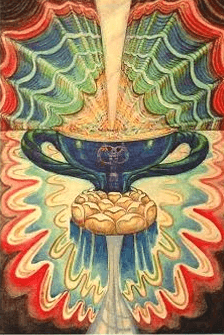 Cups
The Ace of Cups holds the potentials for intuition, relationship, emotion.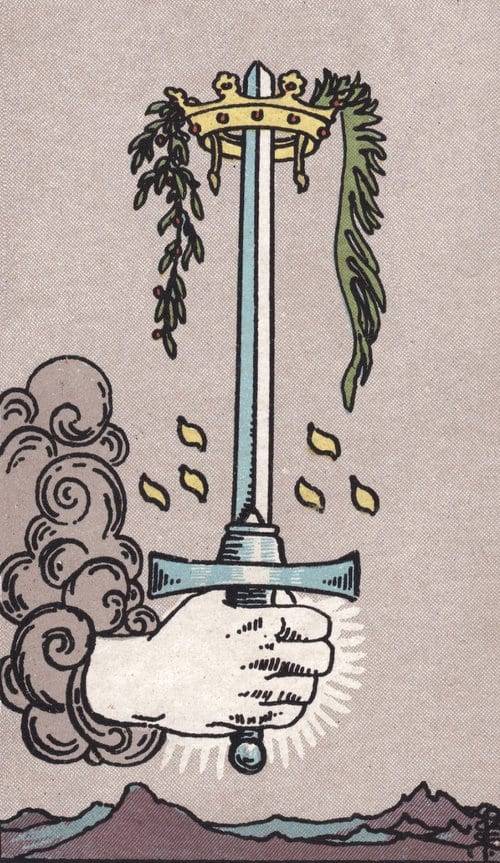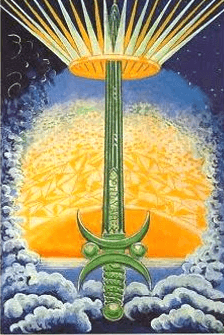 Swords
The Ace of Swords holds the potentials for insight, analysis, and communication.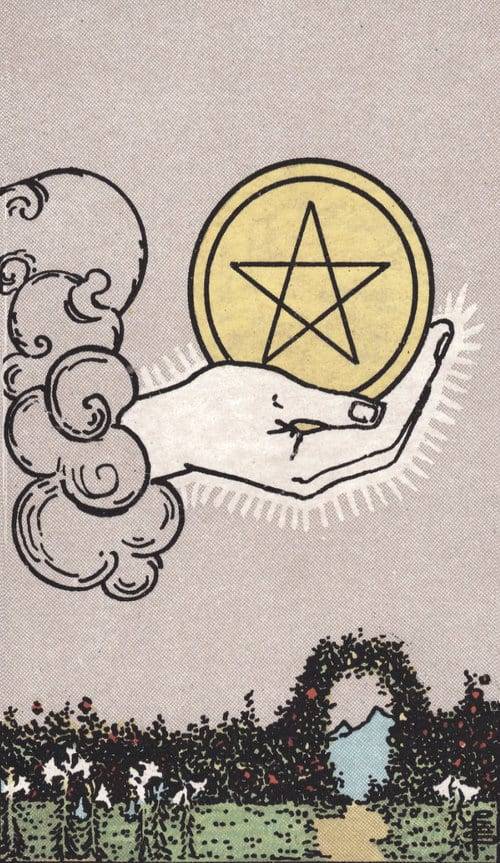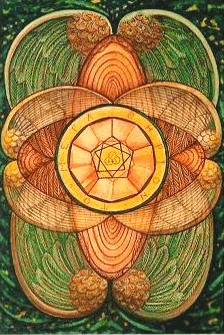 Disks
The Ace of Disks holds the potentials for health, substance, sensation.